Don't settle for a pale imitation of yourself!
You were meant to shine. You were meant to do great things. You have skills and abilities and talents and strengths that you probably don't even recognize that can help propel you to be the person you've always wanted to be -- the person you were meant to be.
Success can be yours: It's just a matter of getting from here to there. How do you do that? Through coaching. Life coaching or business mentoring supports you to help you make the changes you want in your life. It's all about you...
Ready to learn more about time management, learning those communication skills to help your business soar? You can do it. Call 305/451-9295 or email now for your FREE, no-obligation, CONFIDENTIAL consultation.
With 2014 on our doorstep, now is a great time to consider success coaching.
What's in it for you?
Success coaching can help blast off your life or business by helping you:
Recognize opportunity -- and take advantage of it
Grow your personal power
Get control of your life
Strengthen your core -- you!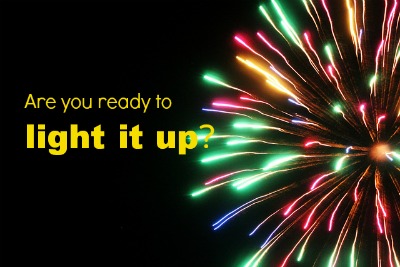 Coaching benefits anyone who is committed to making change, of any type. Do you want to be more successful, to improve your life and your career, in any of these areas:
Set and reach your goals

Improve your leadership skills
Getting down to business
Work toward success in your business through:
Branding your business to stand out from the crowd
Improved operations
Better communication, internally and externally
It doesn't matter who you are, or where you are at this stage in your life. It doesn't matter what you do -- anyone who is interested in being more successful in any area of their lives can benefit from life and business coaching.
I know the value and benefits of coaching first hand. Within five months of my first coaching session, I had my own business up and running. And at age 60, I took the leap of faith to take charge of my own success. Click here for the inside skinny.
Curious about how it works? Check out this free download on coaching. Are you ready to become who you meant to be? Contact me and let's get started on making 2014 YOUR Year of Opportunity!